Governance & the Challenges in Successful Planning with Multi-Generational Family Entities
Date:
Thursday, April 19, 2018
Location:
All Children's Hospital Education Conference Center
Speaker:
Daisy Medici, Jim Brennan
Advance reservations are required.
---
Sponsor: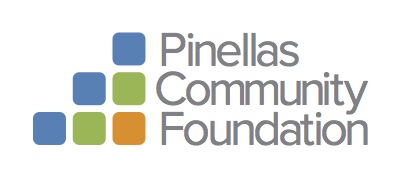 ---
Meeting Location:
All Children's Education Conference Center - DIRECTIONS
701 4th Street South
St. Petersburg, FL 33701
---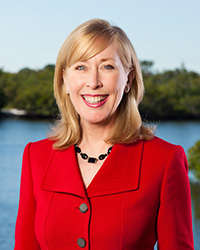 Daisy E. Medici Managing Director of Governance and Education
Daisy Medici joined GenSpring Family Offices in 2006 and is the Managing Director of Governance and Education. In addition to her primary role, Daisy oversees GenSpring's Women & Wealth Initiative and is a member of GenSpring's Leadership Team. For two consecutive years, Daisy has been named as one of The 50 Most Influential Women in Private Wealth by Private Asset Management (PAM) magazine (2015, 2016). Daisy focuses much of her time developing and administering GenSpring's proprietary tools and processes specifically designed to help families increase their chances of sustaining wealth over generations. Daisy leads a team of GenSpring professionals skilled in the non-investment components of these processes, who work alongside GenSpring's advisors as they help client families identify wealth objectives and develop appropriate methods for governing their shared assets. Daisy is a frequent speaker on the topic of family governance and all that effective governance involves. Among the many topics Daisy addresses are Family Communication, Family Conflict and Recovering Trust, Non-investment Risk Management, as well as the Emotional Impacts of Wealth and the importance of Family Governance & Family Policies in Sustaining Wealth across Generations. Daisy has been a contributing author for Families in Business magazine and was recently published in Family Business magazine. Daisy brings to GenSpring Family Offices extensive experience in the family business space. Prior to joining the firm, Daisy was a partner at The Roseview Group, an investment banking and family business advisory firm where she worked with client families and focused on new business development and marketing. Prior to Roseview, she was Managing Director of Genus Resources, LLC, a business consultancy catering exclusively to the needs of family enterprises. Daisy earned her graduate degree in Communications Management at Simmons College in Boston, MA, and is a certified administrator of the Myers Briggs Type Indicator (MBTI). She has been an active member of The Family Firm Institute for many years and served twice as co-chair of their annual conference. Daisy currently co-chairs the Program Committee for the Family Firm Institute's New England Chapter. In addition to her career, Daisy's main passion is her large, loving, gregarious family who span the country from coast to coast. Daisy hails from a family who proudly spent five generations in the newspaper business.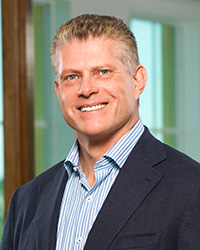 Jim Brennan, CPA, CFP® Managing Director
Jim Brennan is managing director of GenSpring's Florida-West Region which includes the firm's Orlando, Tampa Bay and Sarasota family offices. In this role he has direct responsibility for the client experience of these offices. With over 20 years of experience, Jim is a valuable resource in helping families sustain their wealth by providing advisory services in a variety of areas: Investments, Estate and Gift Tax Planning, Business Succession Planning, Charitable Gift Planning, Family Governance and Education, Income Tax Planning Strategies, Retirement and Cash Flow Planning, and Insurance Needs and Product Analysis. Prior to joining GenSpring in 2005, Jim held the position of Director of Financial Planning with KPMG working with many of Florida and Georgia's most prestigious families. Jim graduated with honors from St. John's University, New York. He holds a bachelor's degree in Finance and a Master's degree in Accounting. He is a Certified Public Accountant (CPA). He is a member of the American Institute of Certified Public Accountants (AICPA) and is a member of its Personal Financial Planning division. He holds the Personal Financial Specialist (PFS) designation given by the AICPA and is also a CERTIFIED FINANCIAL PLANNER™ and a member of the Institute of Certified Financial Planners. Jim enjoys being involved in the community and serves as a member of the Planned Giving Council for the Tampa General Hospital Foundation. He is on the Board of Dominion Financial Group, a Tampa family business investing in oil & gas, merchant banking, real estate and financial services and is a member of the management committee for Florida Investors Capital, a Tampa Bay based real estate investment fund.