Conversations: The Most Important Part of Advance Care Planning
Date:
Thursday, March 18, 2021
Speaker:
Kelly Siegel, MBA Empath Health & Erica K. Smith, Attorney Fisher and Sauls
Registered for this event? Login now to view additional event details.
Conversations: The Most Important Part of Advance Care Planning
Presented by
Kelly Siegel, MBA - Empath Health and Erica K. Smith, Attorney - Fisher & Sauls
Unexpected things happen as part of life. Taking the time to provide an Advance Care Plan is truly a gift to your family in times of crisis at end of life. Getting the conversation started with your family can sometimes be the hardest part. Please join us for an interactive session on how to have these conversations and plan ahead.
---
Thursday - March 18, 2021
8:00 a.m. to 9:00 a.m.
Advance reservations required - Zoom information sent in registration confirmation
---
THANK YOU TO OUR SPONSOR!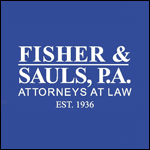 ---
SPEAKER BIO
Kelly Siegel, MBA has served with Empath Health/Suncoast Hospice and its Integrated Network of Care since 2008, first as a volunteer and currently as a staff member.
She is a Community Partnership Specialist serving Pinellas County residents through education, partnerships, and connecting with those who need services through Empath Health and its continuum of care; such as Suncoast Hospice, PACE for the elderly, Palliative Physician Services, Empath Home Health, HIV/Aids Services and Living Wills education.
She is an Advance Care Planning Facilitator through the Respecting Choices program since 2011. In 2018, she was certified as an Alzheimer's Support Group Facilitator.
In 2019, she received her certification as a Laughter Yoga Leader. She uses her Laughter for health program to reduce stress allowing a fun avenue for education.
2020 she added Mental Health First Aid Training.
---