Market Outlook - Larry Adam, CIO - Raymond James
Date:
Thursday, April 22, 2021
Speaker:
Larry Adam, CIO - Raymond James Investment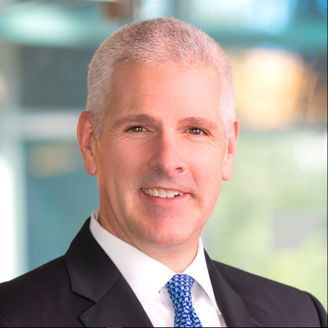 Market Outlook
Presented by Larry Adam, Chief Investment Officer - Raymond James Private Client Group
Join us for an in-depth analysis of underlying trends and factors driving market performance, as well as outlooks on major asset classes and portfolio positioning.
---
Thursday - April 22, 2021
Noon to 1:00 p.m.
Advance reservations required - Zoom information sent in registration confirmation
---
THANK YOU TO OUR SPONSOR!

---
SPEAKER BIO
Larry Adam joined Raymond James in 2018 as the Chief Investment Officer for Private Client Group. Prior to joining Raymond James, Larry, as a managing director, held the dual roles of CIO of the Americas and global chief investment strategist for Deutsche Bank private wealth management. He sat on the U.S. investment committee, the management team responsible for investment strategy and asset allocation for U.S. discretionary client portfolios. He was also a member of Deutsche Bank's global investment committee that formalizes and establishes the global house view. Prior to being named Deutsche Bank's global chief investment strategist, Larry was the head of the asset allocation and quantitative analysis group, the group responsible for analyzing and implementing client-specific asset allocation strategies. He joined Deutsche Bank Alex. Brown in 1992.
Larry received a B.B.A. with a concentration in finance from Loyola University Maryland in 1991 and received a master's degree in business with a concentration in finance from Loyola University Maryland in 1993. He received the Chartered Financial Analyst designation in 1996, the Certified Investment Management AnalystSM certification in 2001 and the Certified Financial Planner® designation in 2004. Larry has been featured prominently on CNBC and Bloomberg and is frequently quoted in well-known publications such as the Wall Street Journal, Barron's and the International Herald Tribune.