The Central Role of Family Governance in Today's Estate Planning - VIRTUAL
Date:
Thursday, November 12, 2020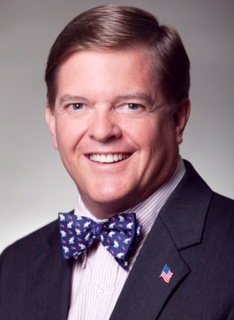 Suncoast Estate Planning Council & Pinellas County Estate Planning Council are Proud to Present
The Central Role of Family Governance in Today's Estate Planning
Tom Rogerson
Prior to the onslaught of COVID there was an epidemic in our country of anxiety, loneliness and depression, with wealthy families 2-5 times more likely to experience these presenting issues. Today, wealthy families are experiencing a 40% increase in these conditions. What are the successful wealthy families doing differently not only to combat this staggering statistic but also to combat the other even more daunting statistic of 70% failing at preserving their wealth and family? Tom Rogerson will address these issues in the SEPC webinar, Thursday, November 12th.
Most families fail at preserving wealth and family – 70% fail by end of the second generation, 90% after three generations. Failure is losing the wealth and the family unity! The cause of this phenomenal wealth and family erosion isn't bad investment management or bad tax planning, rather, it's the lack of trust and communication around group decision making. Most modern estate planning does not address the critical issues of trust and communication inside the family. In fact, many traditional estate plans increase the likelihood of wealth and family erosion. The key to changing the paradigm of "shirtsleeves to shirtsleeves in three generations" is family education and trust building through an organized and prioritized family meeting process. Family Education is: Life-Long-Learning Together! Families must have family meetings, build trust, choose interdependence, and practice group decision making. Governance practices need to be clear, relevant, followed, and endowed. This webinar will give clear indications of 1) the problem, 2) the causes, 3) the solutions, and 4) what we as advisors and family members can do about it (including how to endow the process).
---
Reservations are Required.
Zoom login information will be emailed to all registrants 24 hours prior to the event.
Members: INCLUDED as part of Membership
Guests: $25.00
PROGRAM - NOON TO 1:30 P.M. - 90 MINUTES IN LENGTH
Applied for Continuing Education Credits
**********
MEETING SPONSOR: