Purposeful Planning -- Moving Beyond Traditional Planning to Enhance the Client's Estate Planning Experience - VIRTUAL
Date:
Thursday, December 3, 2020
Registered for this event? Login now to view additional event details.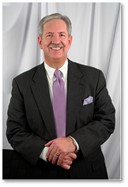 Suncoast Estate Planning Council
& Pinellas County Estate Planning Council
are Proud to Present:
Purposeful Planning -- Moving Beyond Traditional Planning to Enhance the Client's Estate Planning Experience
John A. Warnick
In this presentation on Purposeful Trusts & Legacies, John "John A" Warnick, an ACTEC fellow and founder of the Purposeful Planning Institute, will share with us the secrets of Purposeful Trusts & Legacies, an exciting and revolutionary concept which is transforming the way we design, draft and implement estate plans. Mr. Warnick will first share two recent market surveys which address what clients want from their estate planning experience. Then, he will offer three simple suggestions on how estate planners can easily incorporate one of the keys of Purposeful Trusts & Legacies into their estate planning process. He'll also be sharing with us client exercises and sample documents that illuminate what some of the possibilities are.
---
Reservations are Required.
Zoom login information will be emailed to all registrants 24 hours prior to the event

.
Members: INCLUDED as part of Membership
Guests: $25.00
Applied for Continuing Education Credits
---
MEETING SPONSOR:

---
SHARE THE SPIRIT THIS HOLIDAY SEASON
For Children, the holidays are a time for magic and anticipation! There are some children who are unable to leave the hospital and cannot be home to experience the joy of the holidays with their families. Thanks to All Kids Wonderland and the generosity of people in our community, these kids can still experience the excitement of the holidays.

Through the giving spirit of people like you, All Kids Wonderland at Johns Hopkins All Children's Hospital lets every child feel the joy of the holidays. This festive event allows inpatient families to select free gifts for their child.

While this year's event may look a little different with social distancing and extra safety precautions, it still holds that holiday magic and excitement for our patients and their families.

You can help create a meaningful and special holiday for our patents by making a donation in one of these ways:
Purchase items through our Amazon Wish Lists to have toys shipped directly to the hospital and minimize handling (please have them delivered to Johns Hopkins All Children's by December 10).
Donate cash or gift cards to allow our Child Life team to shop for goods for specific populations (please make your donation before December 4).
Register on SignUpGenius to drop off toy donations (drop off dates are November 27-December 10). To ensure the health and safety of you, our patients, and our staff, the following protocols will be enforced for drop-off donations:
- Groups will be limited to two.
- Wear a mask and follow hand washing and physical distancing.
- Only new, unused toys/items will be accepted.
THANK YOU for all you do…all for kids!
---
John A. Warnick, Founder of the Purposeful Planning Institute, Fellow of the American College of Trust & Estate Counsel and author of the Purposeful Trust & Legacies Handbook
John A. Warnick, who family, friends and clients know as "John A", describes himself as a "recovering tax attorney." After practicing for thirty years as a tax and legal advisor to wealthy families, he left the large law firm he was a partner in to pursue his passion of assisting clients transition their wealth more purposefully. He works with clients, and their team of advisors, to ensure that the impact of their technical planning will be a positive force in the lives of the rising generations of their family. His blog, Seedlings, provides suggestions on powerful but easy ways in which we can create non-financial legacies for our families and communities. John A has been on what he describes as the path to Purposeful Planning Mastery for almost twenty years. There are many technical and professional mentors he is indebted to. But he is quick to point out "my greatest teachers have been my clients. It is through them I discovered the secrets for producing not just tax-wise plans but plans that promote family harmony, individual growth and long-term preservation of family wealth."
Mr. Warnick is a Fellow of the American College of Trust and Estate Counsel. He has served as the Philanthropic Editor of the Journal of Practical Estate Planning and serves on the Carter Center Philanthropy Council and the Multidisciplinary Teaming and Professional Collaboration Committee of the National Association of Estate Planners and Councils. His most recent publications include "Generative Trusts & Trustees: A New Paradigm for Design and Administration", "Innovate or Die", and "Selecting a Trust Situs in the 21st Century". Mr. Warnick received a BA magna cum laude from Brigham Young University and his JD from George Washington University with honors.